Earth and Space Science (ESS) PHS 2023
We have recently installed a meteor camera here at Pukekohe High School. James Scott, a Professor at Otago University School of Geology, is establishing a nationwide network of meteor cameras that are feeding information to a global meteor tracking system. These can be viewed here http://istrastream.com/rms-gmn/?country=NZ . We are fortunate to be part of this meteor monitoring initiative. The information gathered will be studied in the Level 2 ESS course. The camera was sponsored by the organisation Fireballs Aotearoa operating out of Otago University. A representative from the group, Mia Boothroyd, came to Pukekohe to help with the installation. She worked with our staff to complete the installation and connect the camera up to the WiFi and network. Our first images have now been uploaded and the "stacked" image looks like this: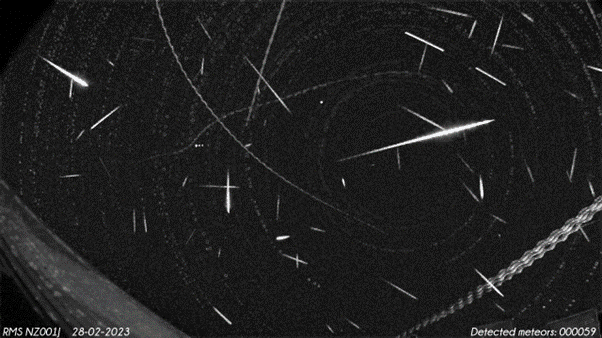 The Camera takes images (photos) all night, when a speeding object is detected, it increases the frequency of the images. The images are overlaid together to show all the meteors captured in one night in one image (stacked). The photo above was taken from our school's camera on the 28 February 2023.
On the 1 March 2023 the PHS camera was the only camera to detect a fireball, so we have already been a valuable location for the global coverage!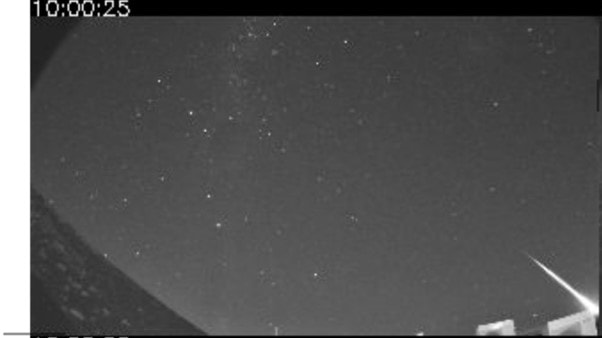 The Earth and Space Science department would like to thank all involved in the successful installation and activation of the camera namely, Professor James Scott, Mia Boothroyd, our groundsman Andrew Hargreaves, our IT expert Hekmah Al-Obaisi, our acting Head of Dept, Molly Vale, The Principal, Richard Barnett, the Property Manager, Denis Murphy and the team at Fireballs Aotearoa.
Sincerely,
Sarah Tonorio (ESS/ Hort/ Science Teacher PHS).